To start exploring the world with Chunkmapper, follow these easy steps. You will need Minecraft installed on your computer and an internet connection to generate a new Chunkmap.
1) Go to Start Point
Because Chunkmapper maps are so large, you must select a start point. Click 'Go To Location'.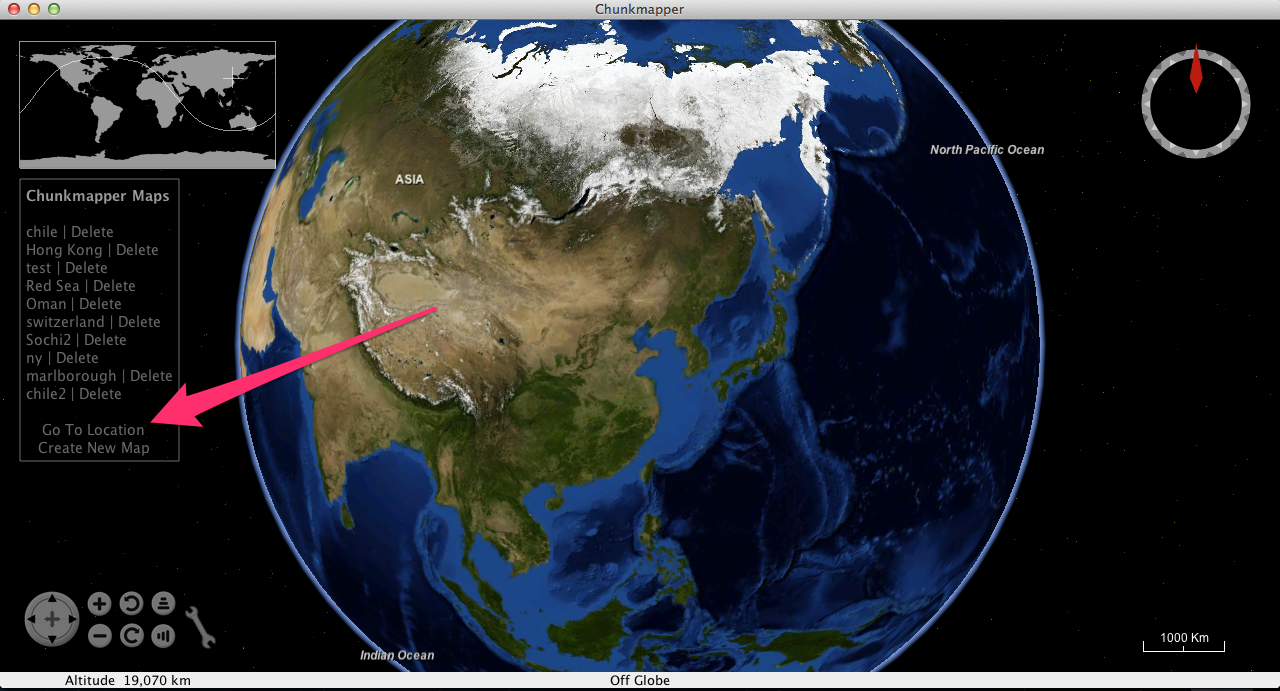 2) Enter Location Name
This can be anywhere on planet earth but must be a real place name. This is the start point where you will begin exploring within Minecraft.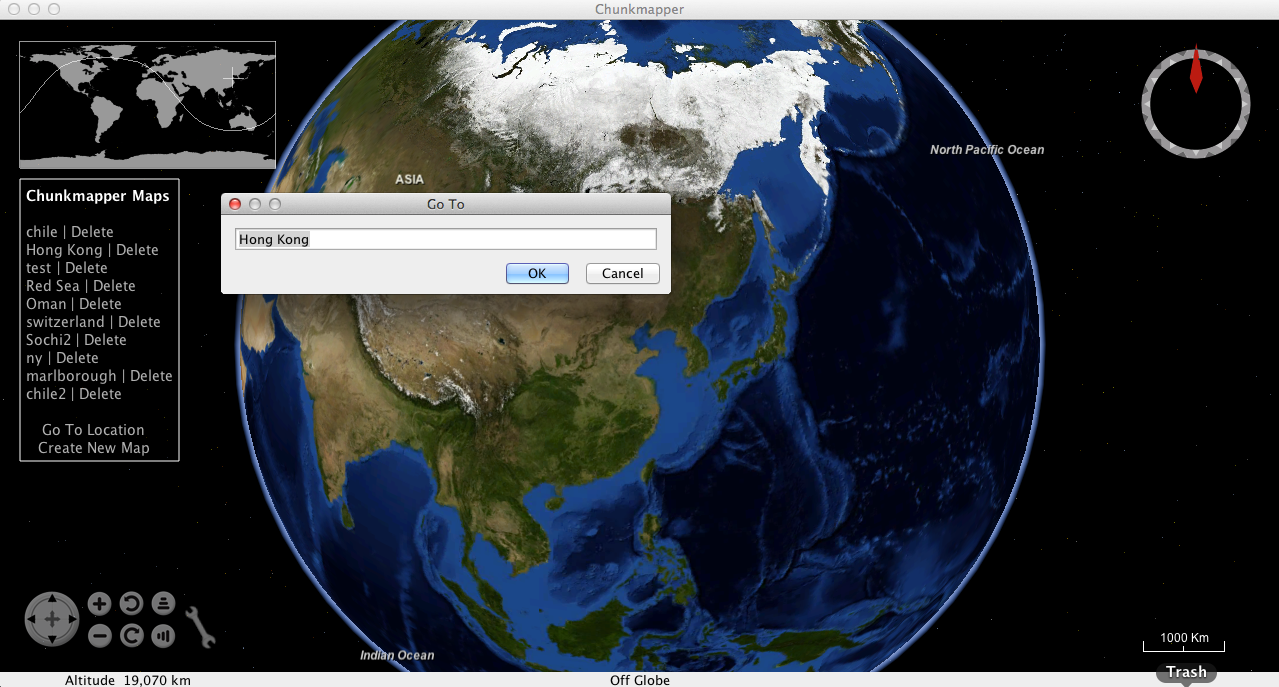 3) Click 'Create New Chunkmap'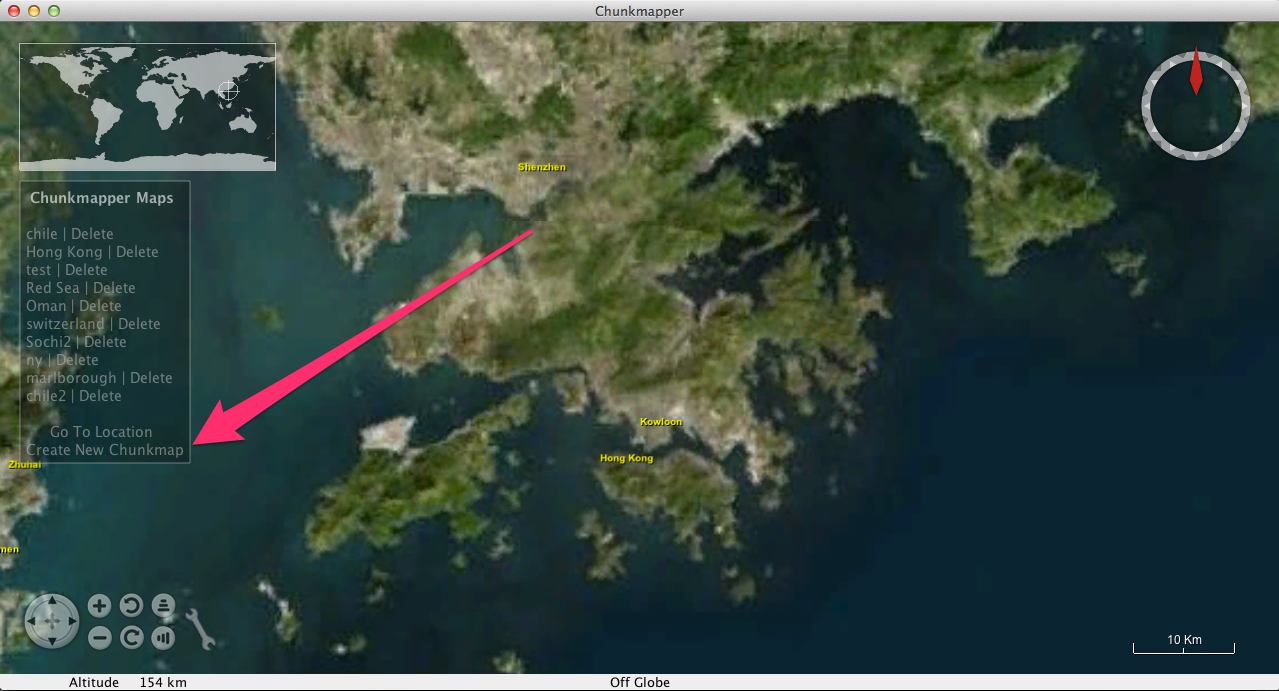 4) Enter Chunkmap Name
You can choose any name for your new Chunkmap.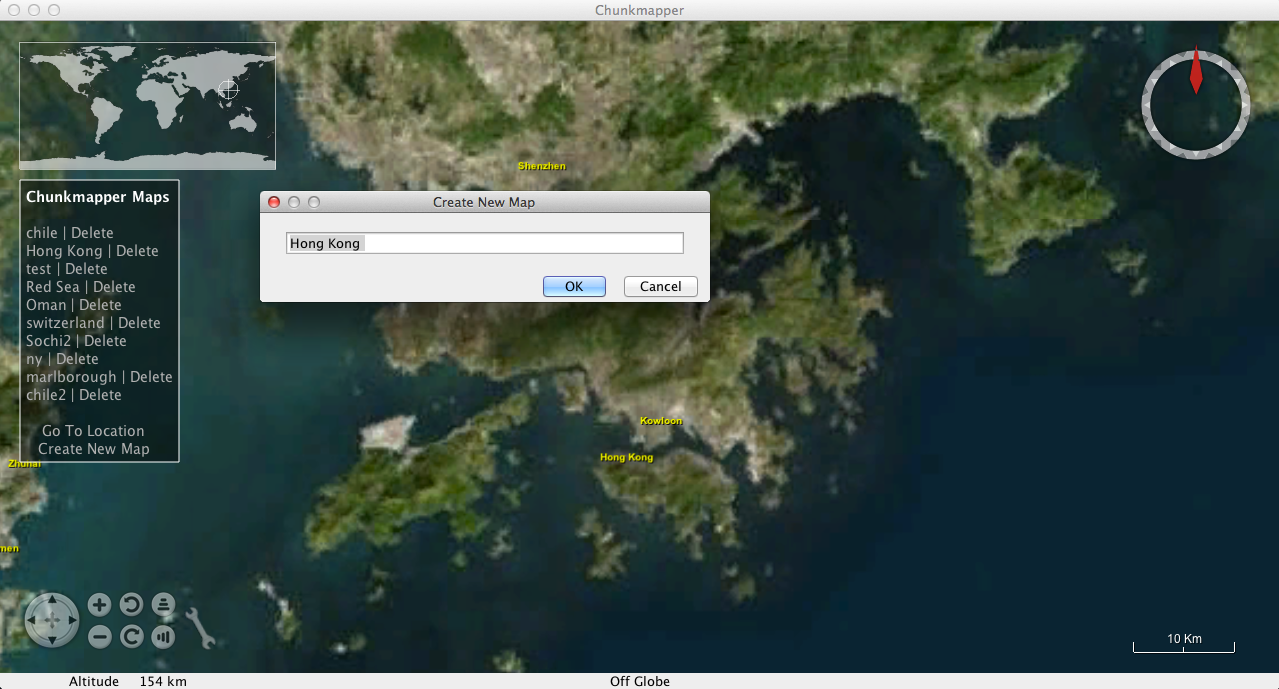 5) Map Starts Generating
The player icon shows your location in Minecraft. Blue squares ("Chunks") show converted terrain while red squares show unconverted terrain. Chunk generation speed will depend on your internet connection.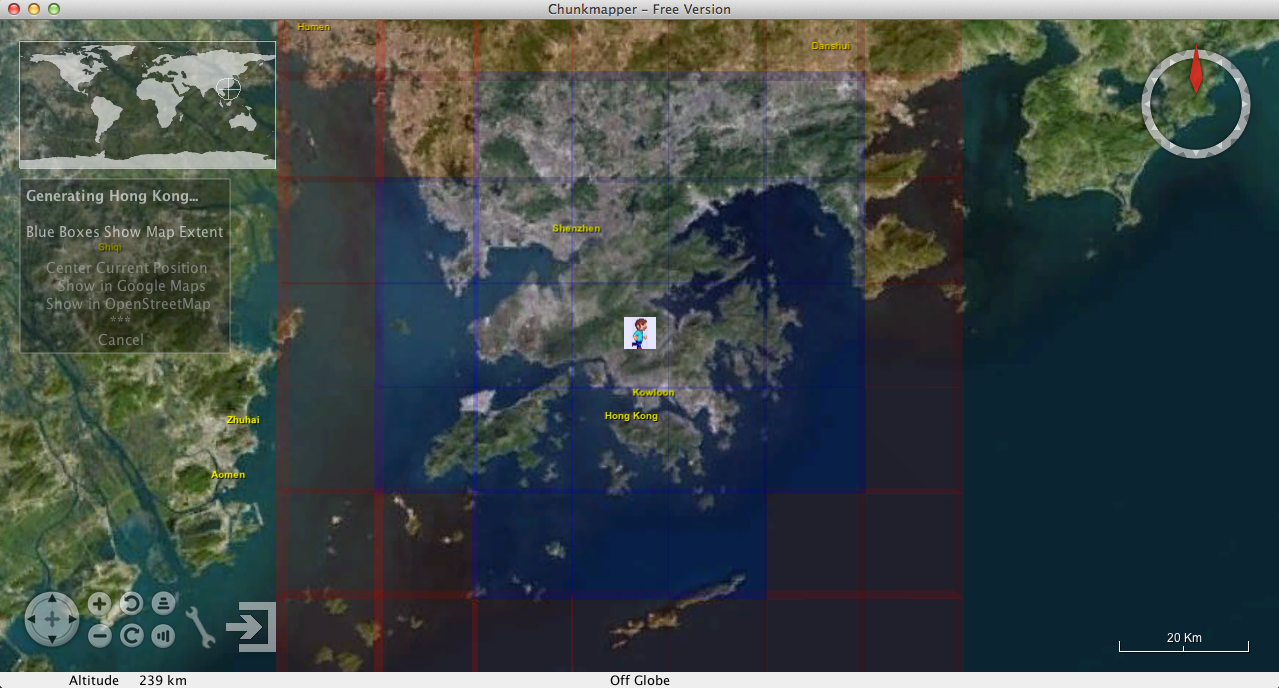 6) Map Finishes Generating
Your Chunkmap now has a large buffer around the player. No matter how fast or how far you move in Minecraft, Chunkmapper will keep adding more Chunks. Do not close Chunkmapper at this point.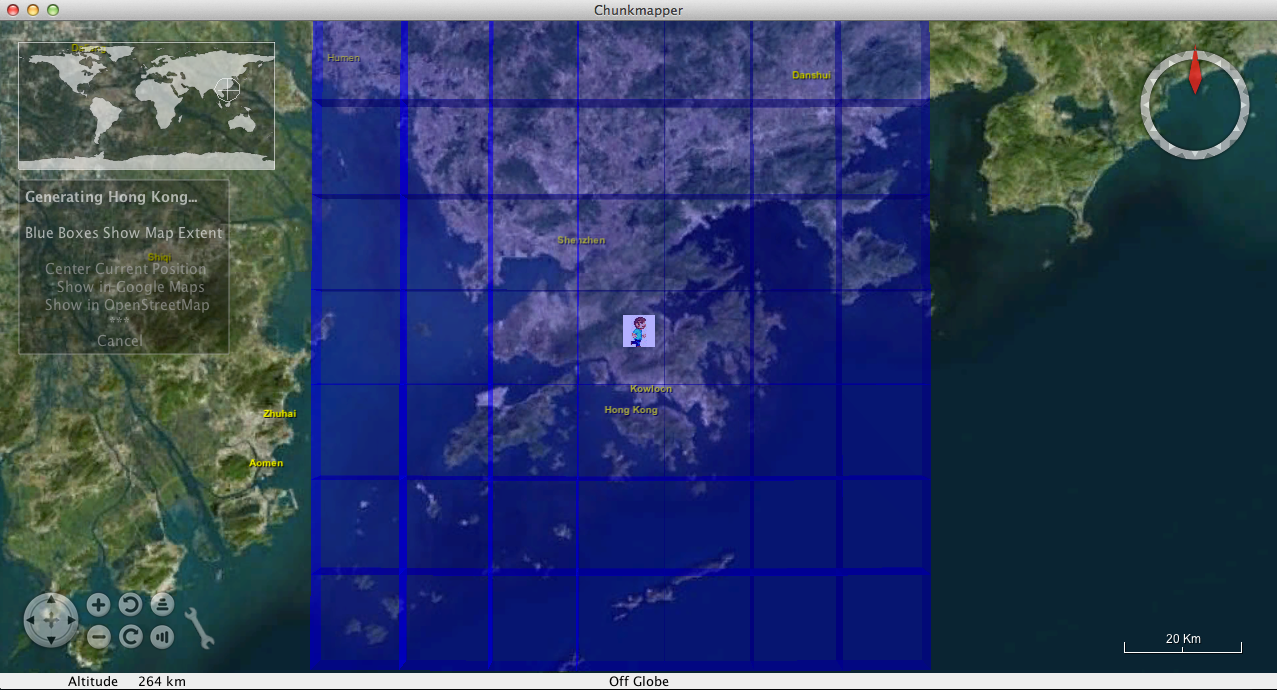 7) Open Minecraft
The game name you chose before will appear as a single player world. You will start in Creative Mode but can use cheats to change to Survival if you wish. Keep Chunkmapper running at the same time so it can keep adding new terrain.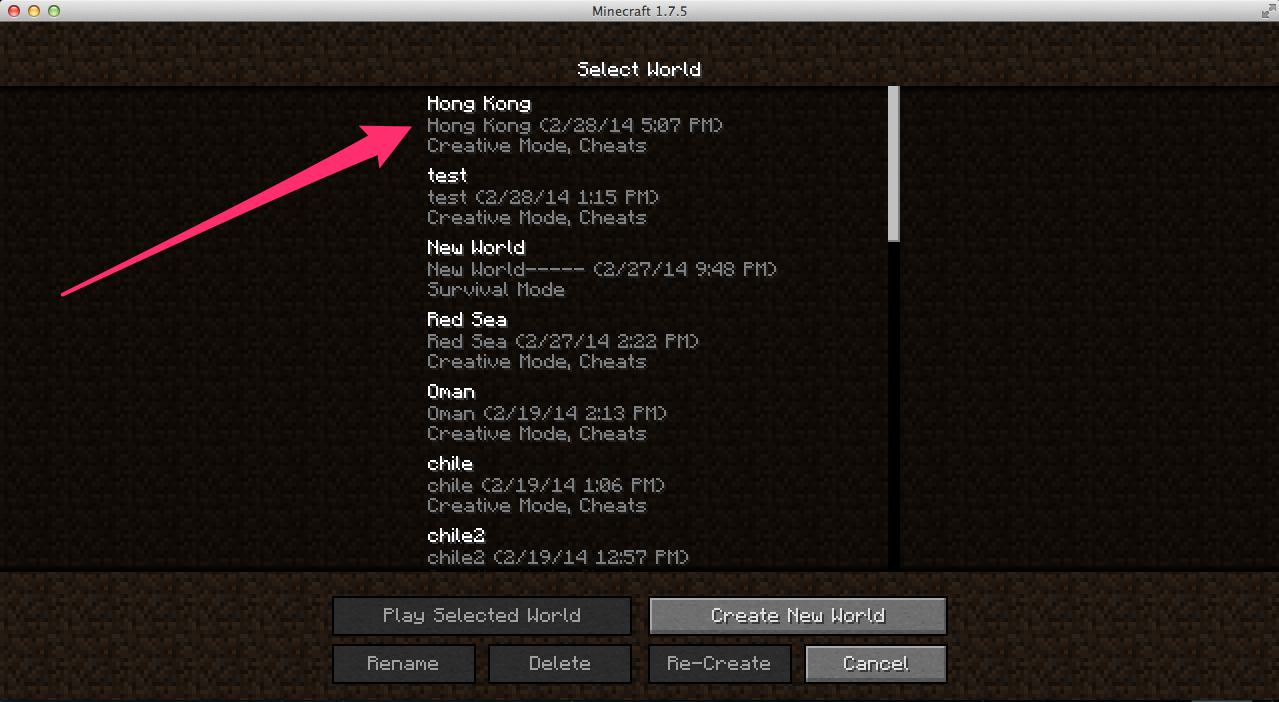 8) Check your Real World Location
At any time you can switch from Minecraft to Chunkmapper and see your Chunkmap location (player icon), or check your real world location in Google Maps or OpenStreetMap.